Sofia Schutte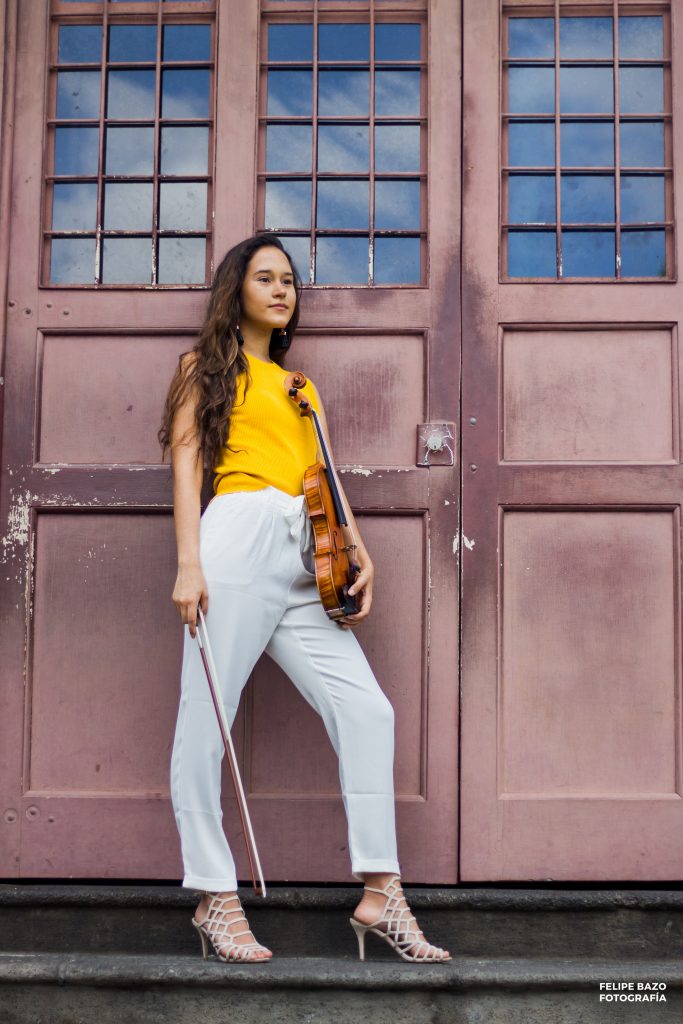 Sofia Schutte was born in Caracas, Venezuela in 1997 and started her violin studies at the age of 5 at the Emil Friedman Conservatory with Ivan Perez. Her family moved to San Jose, Costa Rica at the age of 12, where she continued her violin studies both at the National Center for Music of Costa Rica and the Pre-College Division of the University of Costa Rica with Caterina Tellini.
At age 16, Sofia moved to Minnesota to continue her violin studies at Shattuck St. Mary's Pre- Conservatory Program, studying with Sally O'Reilly with whom she continues to study while pursuing a Bachelor's Degree in Music Performance at the University of Minnesota. Sofia has participated in programs and festivals such as Interlochen Arts Camp, Sewanee Summer Music Festival, Green Mountain Chamber Music Festival, Pienza Music Festival in Italy, Virtuoso & Belcanto and Bowdoin Chamber Music Festival. Among the awards that Sofia has collected over the years are, American Protégé Concerto Competition, Young Soloists of Costa Rica where she got the opportunity to play with the National Symphony Orchestra of Costa Rica under the direction of Carl St. Clair, the University of Costa Rica Concerto Competition, also playing with the University of Costa Rica's Symphony Orchestra, Thursday Musical Scholarship Competition (High School and College Division prizewinner), Schubert Club Scholarship Competition, and Mary West Solo Competition Division Winner.
As a result, Sofia has played in venues across the US, Costa Rica, and Italy such as the Melico Salazar Theatre, the National Theatre of Costa Rica, New Hall Auditorium, and Carnegie Hall Weill Recital Hall. In recent years, Sofia has been invited to play as section violinist with the Latin Grammy winner orchestra, The Heredia Symphony Orchestra, the University of Costa Rica's Symphony Orchestra.
George Taylor, Viola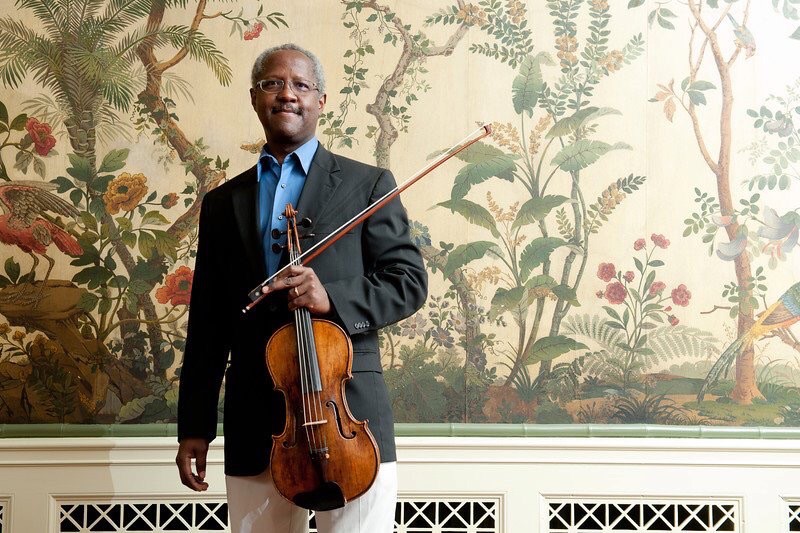 "In the hands of an outstanding artist like Taylor, the instrument seems almost heaven-sent," wrote John Lambert in the Spectator of George Taylor, violist. Taylor is active in practically every aspect of performance as soloist, recitalist and chamber musician, and his playing has been praised for its eloquence, warmth and sensitivity.
Mr. Taylor is currently Professor of Viola at the Eastman School of Music. Before joining the Eastman faculty, he was a member of the Ciompi Quartet of Duke University, a position he held from 1979 through 1986. A dedicated, sought-after and beloved teacher, he has served on the artist faculties of The Castleman Quartet Program, Le Domaine Forget, the Chautauqua Institution, Musicorda, The Encore School for Strings, the Meadowmount School, the Manchester Music Festival, and the Elan International Music Festival, among others. Mr. Taylor is also the inspiration for and collaborator in a series of highly successful workshops called "Viola Intensive" and presents a summer technique workshop for violists at Eastman. With faculty colleagues Carol Roland and Phillip Ying he co-hosted the highly successful 40th International Viola Congress at the Eastman School of Music. He has also served as a juror for international competitions in Europe and the United States, and has served on the boards of the American Viola Society and the Sphinx Organization.
George Taylor has given numerous solo recitals and appeared as a chamber musician in concerts throughout the United States and at the Tainan Cultural Center in Taiwan. He is a frequent collaborator with the Ritz Chamber Players, and has performed as guest artist at the Skaneateles Music Festival, Lake Winnipesaukee Music Festival and with ensembles such as the Triple Helix Trio, The Society for Chamber Music in Rochester and the Ying Quartet. His recording with guitarist Nicholas Goluses titled "Night Strings" has received wide critical acclaim. Carlos Maria Solare reviewer for the Journal of the American Viola Society states, "Frequent excursions into the instrument's higher register are beautifully mastered by Taylor, who also enjoys playing the guitar in a plucked cadenza half-way through. Indeed Taylor's dark, beautifully expressive tone is a constant joy throughout the recording". Robert Schulslaper of Fanfare magazine writes: "This is an enjoyable recital of diverse, not often-encountered repertoire, performed by accomplished musicians whose intuitive gifts enable them to reveal the essential qualities of each selection."
Mr. Taylor can also be heard in a landmark recording of the complete chamber music of the African/American composer William Grant Still by the Videmus Ensemble. He has also recorded music by composers such as Frederick Jacobi, John Zorn, Ernst Toch, Jan Radzynski, Ezra Laderman among others for the Milken Foundation. He was co-founder and conductor of the St. Stephens Chamber Orchestra (Durham, NC), an ensemble that has continued to perform and record together to date as the Orchestra of The Triangle. An active advocate for the performance of music by African/American composers, Taylor was a participant in the National Black Arts Festival held in Atlanta, GA and the Gateways Music Festival. He was also a member of the Black Music Repertory Ensemble, which presents music of African/American composers in concerts throughout the country, and is currently a member of The Ritz Chamber Players. Mr. Taylor has performed and premiered works written for him by many composers, including Bill Dobbins, Michael Kimber, Ron Carter, Noel DaCosta, George Walker, David Liptak and Carmen Moore.
A native of New York City, Mr. Taylor attended the Manhattan School of Music where his teachers included Jaime Laredo, Raphael Bronstein and Burton Kaplan. Further studies on viola were with Michael Tree and Abraham Skernick. Mr. Taylor's chamber music mentors include such notables as Arthur Balsam, Joseph Seiger, Lillian Fuchs, Joseph Gingold, Mischa Schneider, and members of the Guarneri Quartet. He made his recital debut at Carnegie Recital Hall in 1979. Joseph Horowitz of the New York Times wrote: "He is already an unusually accomplished player, with a secure command of the instrument, and an ardent, refreshingly direct style."
---
Clare Longendyke, Piano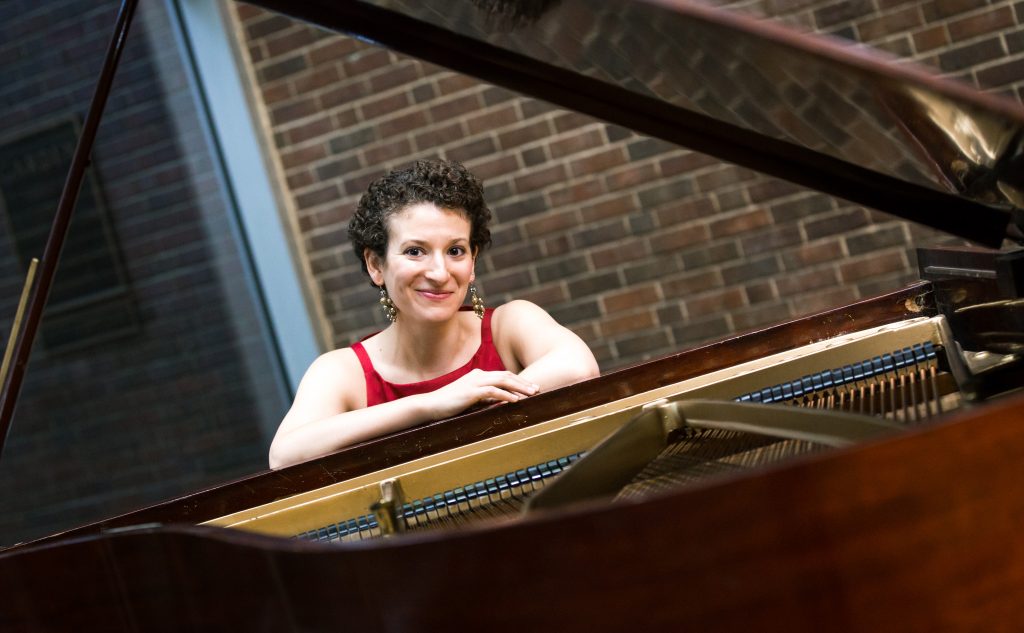 Hailed a "superlative pianist," (Journal of the IAWM), Clare Longendyke is a passionate soloist and chamber musician recognized for her colorful musicality, technical fluency, and ability to interpret repertoires across the musical spectrum. Clare has performed solo and chamber music recitals across Europe and North America and has won 1st place prizes in national competitions in Minnesota, Indiana, Illinois, and Massachusetts. She made her orchestral debut in 2012 performing Bartók's 3rd Piano Concerto with the Indiana University Concert Orchestra.

Clare has been a featured soloist in the Fazioli Piano Series (Los Angeles), the Schubert Club of Minnesota's Courtroom Concert Series, the Boston Museum of Fine Arts' SoundBites Series, as well as in performances on NPR's Performance Today. An active performer of new music, she has premiered over 90 new works since 2012 and is the founder and Artistic Director of Music in Bloom, a new music festival in Indiana. Through her solo and ensemble work, she has worked with and performed the music of living composers Joan Tower, Frederic Rzewski, Mason Bates, Vivian Fung, Gabriela Lena Frank, and Joseph Schwantner, among many others.
Last season, Clare performed 50 concerts across the United States and in Europe, including two performances of Joan Tower's Piano Concerto and solo recital performances in Paris, Italy, Minnesota, Maine, San Francisco, and Boston. This season's highlights include recitals in Boston, Portland, Maine, and Indianapolis, and appearances with orchestra in Pennsylvania and Minnesota. Clare holds degrees from the Boston University College of Fine Arts, the École Normale de Musique in Paris, France, and the Indiana University Jacobs School of Music. www.clarelongendyke.com.
---
Michael Sutton, Violin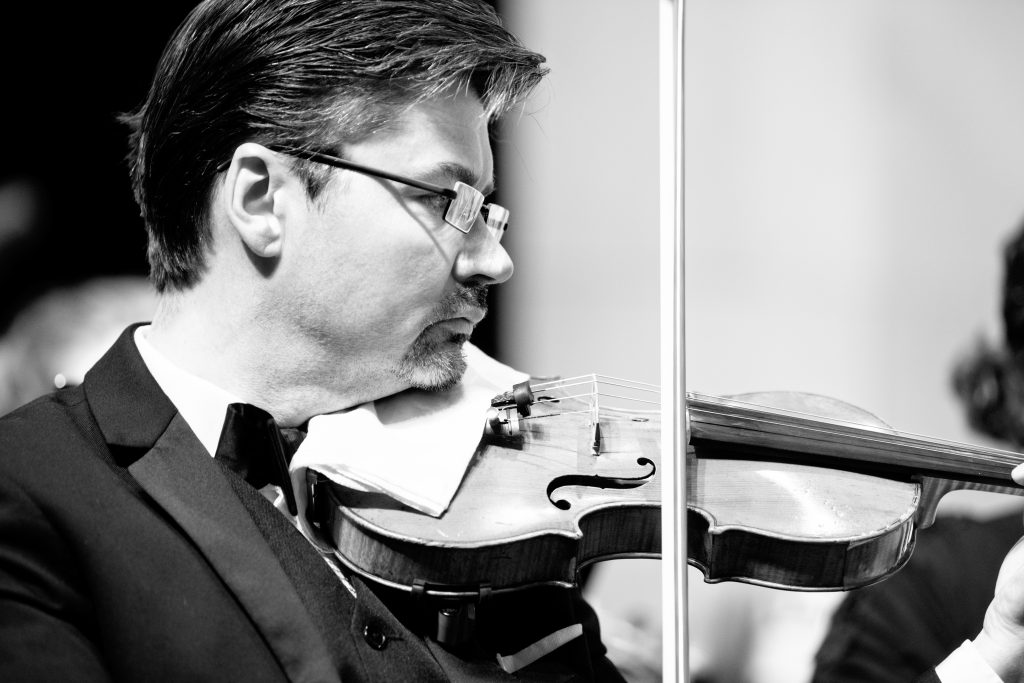 Michael Sutton was appointed Concertmaster of the Bloomington Symphony Orchestra in May 2014.
Sutton has been a proud member of the Minnesota Orchestra since 1997. Sutton grew up in Minneapolis, studying at MacPhail Center for Music. He left for Manhattan School of Music where he earned two degrees.
Next, Michael went to Miami Beach to join the New World Symphony. After living abroad for two summers each in Japan and Europe playing in music festivals–and getting New York and paradise out of his system, it was great to come full circle…back to the Twin Cities.
Sutton is a regular coach for the Greater Twin Cities Youth Symphonies, and teaches part-time at MacPhail Center for Music. Michael is married to the ever-vivacious Beatrice Blanc, a Suzuki teacher, also at MacPhail.