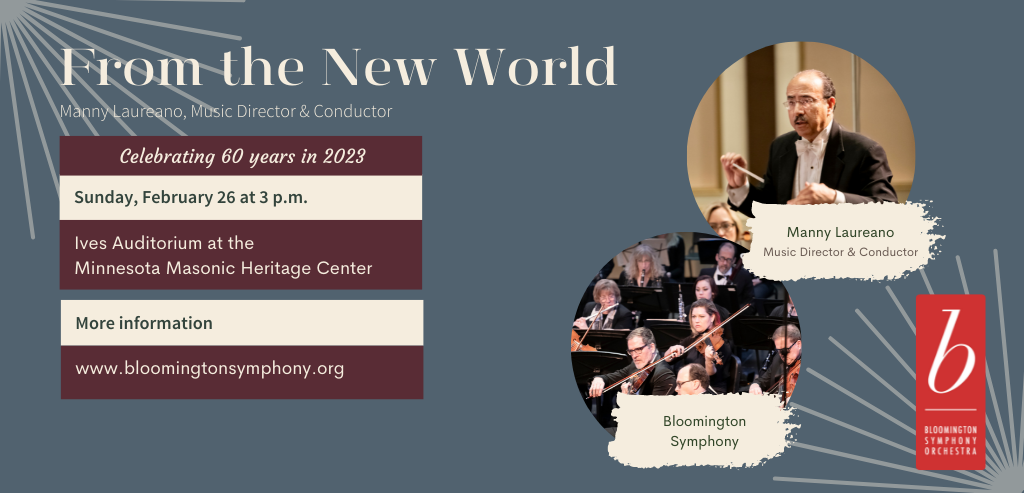 The Program
Manny Laureano, Music Director & Conductor
Shelley Hanson – Groove
Jean Sibelius – Allegro Moderato from Concerto for Violin in D minor, Op. 47
Ruth Conry, Violin
Grand Prize Winner of MNSOTA's Mary West Solo Competition
Antonín Dvoràk – Symphony No. 9 in E minor "From the New World"
In this concert, Minnesota composer Shelley Hanson paints a sonic portrait of a walk through time and space, with her piece dedicated to the people of New York City, Groove. After we hear Ruth Conry, winner of this year's MNSOTA Mary West Solo Competition, we'll experience America through the eyes of Antonín Dvoràk, who was so impressed with the sights and sounds that touched him in his travels across our land through his Ninth Symphony, From the New World.
---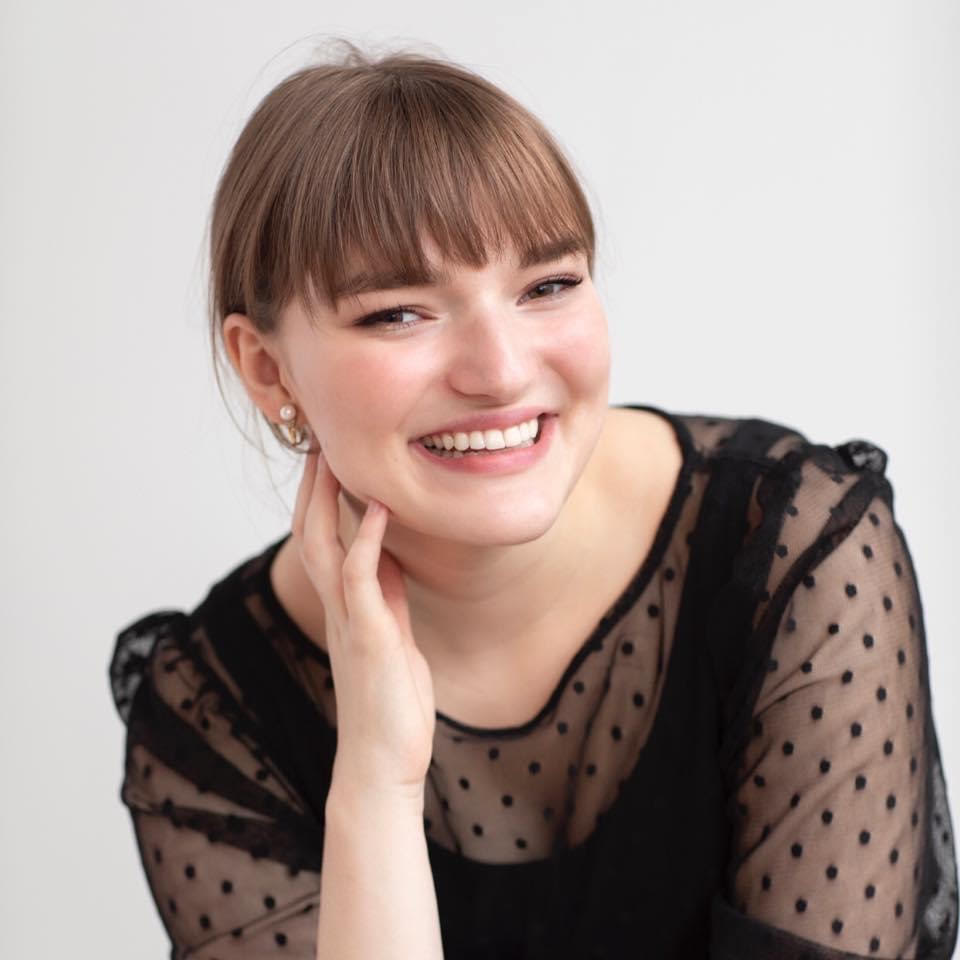 Ruth Conry, a senior at Edina High School, is a native of Duluth, Minnesota. She began playing the violin at age 4 with her twin brother in a local Suzuki program. By the time middle school began, Ruth's primary interest had become apparent; making beautiful violin music. She studies with Professor Sally O'Reilly, who continues to inspire and encourage her. Recent accomplishments include performing on the programs of the Bowdoin International Music Festival in Maine, Universitat Mozarteum Sommerakademie in Austria, and the Pienza Music Festival in Italy. She enjoys playing as concertmaster of the GTCYS Symphony during the year, and as a PSEO student in the University Symphony Orchestra at the University of Minnesota. She placed and received honorable mentions at the YPSCA Competition, Mary West Competition, Thursday Musical Competition, and Schubert Club Competition, and has performed as a soloist with the Golden Valley Symphony and the University of Minnesota Campus Orchestra. When not practicing or performing, she enjoys taking walks along Lake Superior in her hometown.
---
Venue
Ives Auditorium at the Minnesota Masonic Heritage Center
11411 Masonic Home Drive, Bloomington
Ticketing Information
VIP Tickets
In honor of the Bloomington Symphony's 60th Anniversary, we are offering a limited number of VIP Ticket Packages for every concert in 2023. Ticket packages are $60 and include: a pair (two) best of house main floor concert tickets assigned on a first-come, first-served basis, personalized name badges, and a limited-edition foldable picnic blanket perfect for outdoor summer concerts. Guests may choose to make a tax-deductible donation in lieu of the gift.
VIP Ticket Packages can be reserved by filling out this form or calling our office at 952-563-8573. Packages must be reserved and paid for in advance. They will not be available at the door.
Standard Tickets
RESERVED TICKETS may be purchased at the door, subject to availability; advance purchase is recommended. Note: Ticket prices are $14-$19 with nominal fees depending on the venue. Use the links to official ticket vendors provided on this page to avoid being taken advantage of by third-party vendors.
In Advance: $17 Adults; $14 Seniors (62+)
At the Door: $19 Adults; $16 Seniors (62+)
Thanks to generous donors, Students are Free with ID but seats must be reserved
Online: Order now!
Phone: 952-948-6506
In person: Minnesota Masonic Heritage Center – 11411 Masonic Home Drive, Bloomington
Concert Sponsors
This concert is sponsored by Allan & Deborah Schneider and Dr. Leonard & Karen Nordstrom