The Bloomington Symphony Orchestra presents our concert health and safety plan for audiences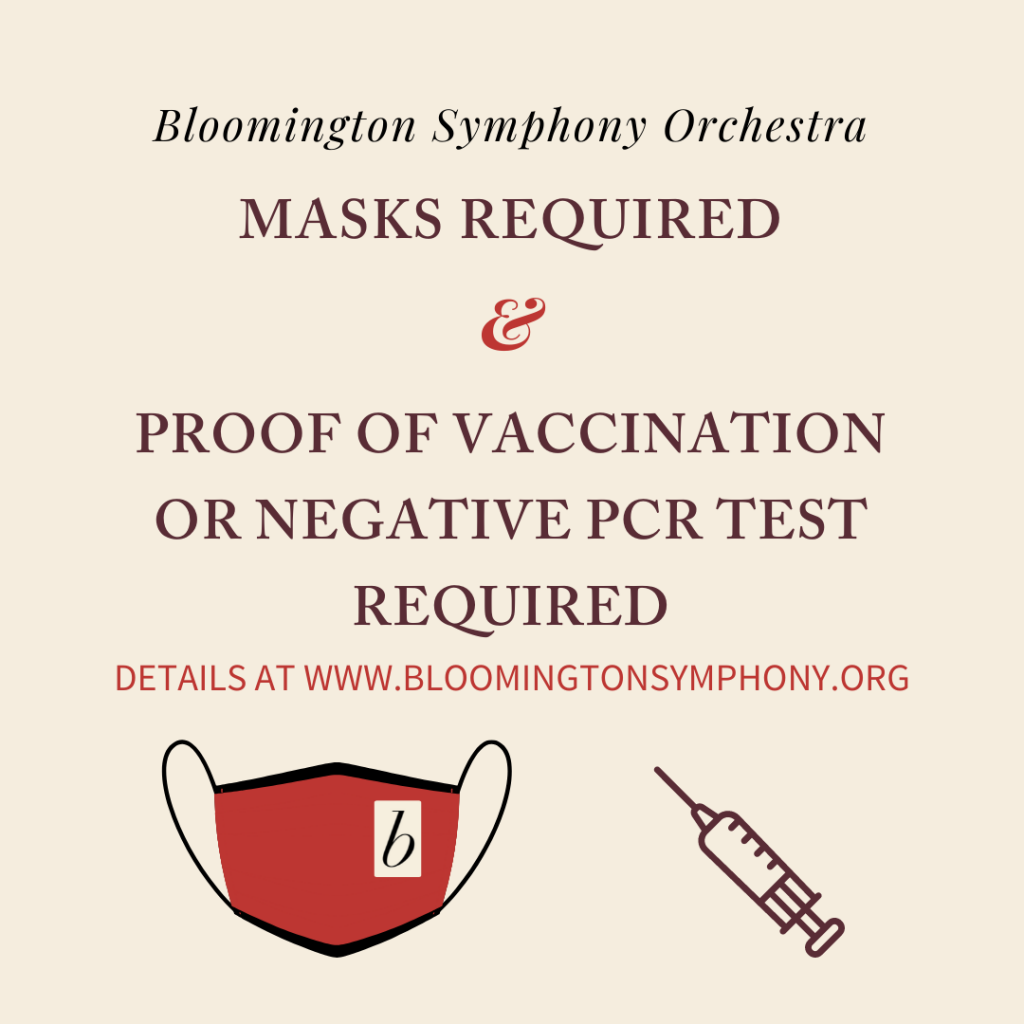 Concert Health and Safety Plan
April 29, 2022
To ensure the safety of our audiences and musicians, the BSO will require attendees to wear a fitted mask, covering their mouth and nose, for the duration of the time they are in the Minnesota Masonic Heritage Center.
All of our musicians are fully vaccinated, and we are asking our audience to do the same. To ensure the safest possible experience for our indoor concert, we will require proof of full vaccination (two weeks past the final shot), or a negative COVID PCR test from the last 72 hours prior to entrance. Prior to entering the lobby, guests should be prepared to show verification.
Verification of vaccination can be done in two ways:
By displaying a physical vaccination card, or showing a photo of the vaccination card on your phone, with accompanying photo ID.
By using the Docket.care app, which draws immunization records from the Minnesota Immunization Information Connection.

If you received one or more vaccinations in a different state, please visit IIS Immunization Records by State.
The Bindle App, which had been available for prior BSO concerts, has been retired.
Children and adults who are not eligible for vaccination at this time are welcome at BSO concerts with proof of a negative test result. If you are providing proof of a negative COVID-19 PCR test, the test must be taken within 72 hours prior to concert start time (Thursday, April 28, after 3 p.m.).
Verification of negative COVID-19 PCR tests can be done by displaying the results via a photo on your phone or providing a hard copy of the results.
Free testing locations are available statewide. To find a site near you, visit the Minnesota testing site directory.
Thank you for your participation in keeping our audiences and musicians safe, and helping us keep the music playing!