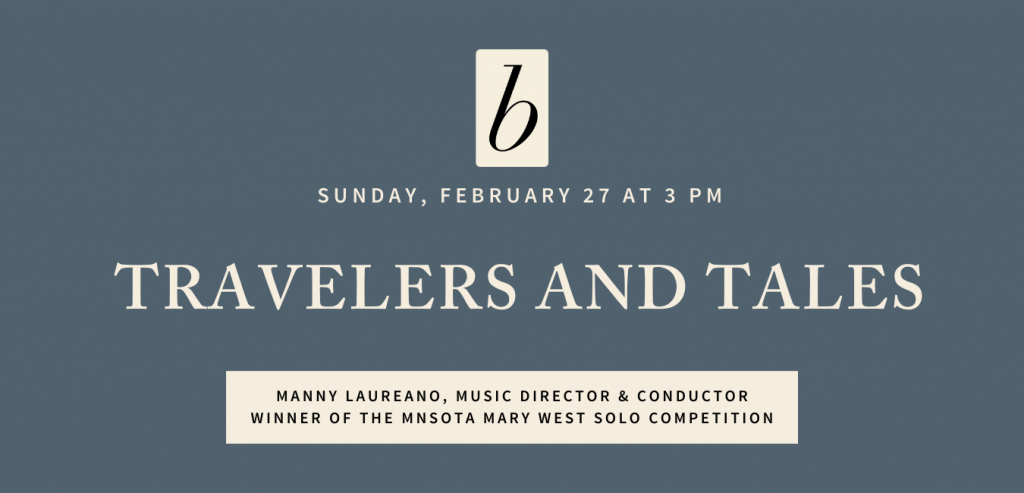 The Program
Egmont Overture – Ludwig van Beethoven
TBA
MNSOTA Soloist TBA
Groove – Shelley Hanson
An American in Paris – George Gershwin
As we present the artistic talents of this year's MNSOTA winner, the BSO will feature music that displays the power of the written and spoken word. After opening up with Ludwig van Beethoven's Egmont Overture, based on the tragedy by Goethe, we'll open up the second half with the music of Minnesota composer, Shelley Hanson. Her tone poem, Groove, takes us on a journey that takes us the length of the island of Manhattan using an idée fixe you'll all recognize. We will round out our program with one of the most famous musical expressions of travel, An American in Paris by George Gershwin. 
---
Venue and Ticket Information Coming Soon!
---
Performance Disclaimer
The BSO's performances are subject to change based on the public health situation at the time of rehearsals and performances. We will make decisions to gather for rehearsals and performances based on the best interest of the safety of our musicians and audience. Changes to our performance schedule will be announced on our website and Facebook page.