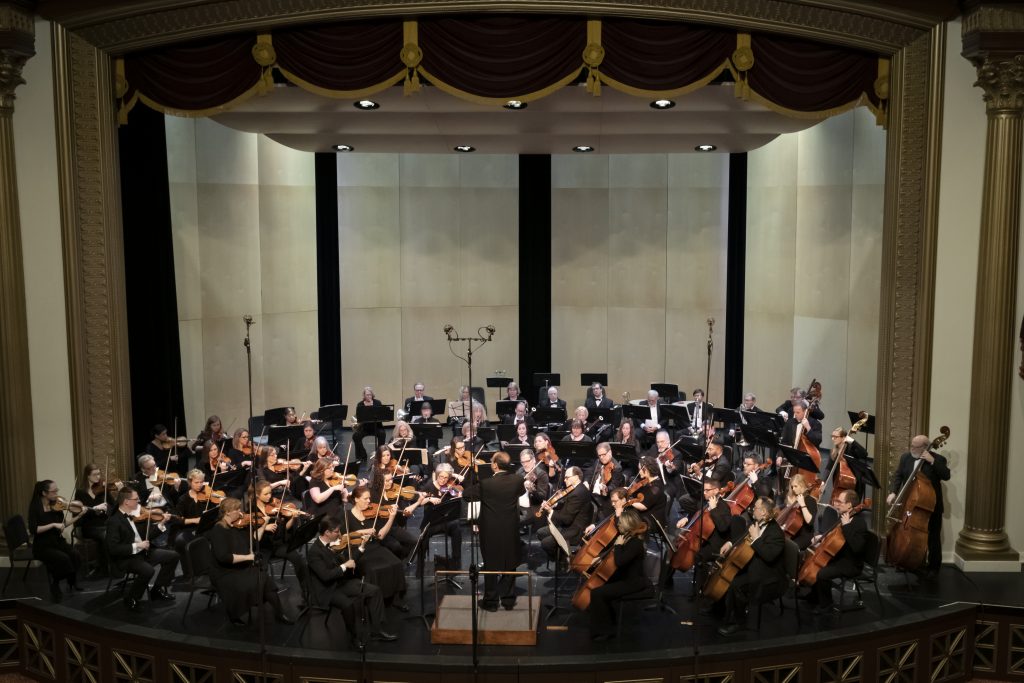 Why give?
The Bloomington Symphony Orchestra is a 501(c)(3) nonprofit organization. We are able to present outststanding concerts and engage the best artists through ticket sales, membership dues and financial contributions from individuals and businesses. Approximately 40% of our income is derived from individual donations. Every dollar counts and every contribution is put to use supporting the concerts that the BSO presents every year.
Ways to give
Online (3-7% processing fees are taken out of your gift or you can cover the fee so we can receive the full amount of your donation):
Give Lively Donate on our secure online portal with your bank account, credit card or PayPal.
PayPal Donate directly through PayPal
Mobile Giving Text BSOGIVES to 44321 and follow the prompts to give via credit card of PayPal.
Offline (100% of your gift goes directly to the BSO)
Download this form and return it along with a check made out to "Bloomington Symphony Orchestra" to the address listed on the form.
Annual Benefit Event: The 2023 Benefit is scheduled for Sunday, April 30 at 3 p.m. More information will be posted in February 2023. If you have a silent auction item to donate, please contact the BSO office.
How will I be recognized?
We gratefully acknowledge all donors in our printed concert program.
Gifts of $500 – $999 are offered the option to name a principal or associate principal chair.
Gifts of $1,000 – $1,499 are offered the opportunity to name a chair or be named as a soloist underwriter.
Gifts $1,500+ are listed as concert sponsors on concert programs and promotions.
If you wish to give more than the listed amounts, please contact us directly so we can determine the best way to recognize your generous gifts!
Chairs that are currently available for sponsorship ($500+)
Principal chairs for Oboe, Second Violin, Bass, Bassoon, Trombone
All gifts are tax-deductible to the extent allowed by law.