The Bloomington Symphony is planning for and anticipating a return to the concert stage in late summer 2021. We will play at Bloomington's Arts in the Park concert series at Normandale Lake Bandshell on Thursday, August 5, 2021 at 7 p.m.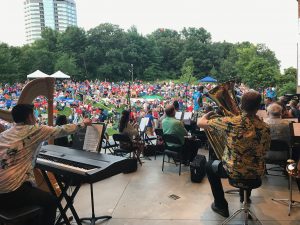 We look forward to announcing the rest of our season later this summer.
The Bloomington Symphony Orchestra's Safe Return to Playing Plan is shared below.
Please send any questions about the BSO to our General Manager, Sara Kleinsasser Tan at sara@bloomingtonsymphony.org.