The Program
Manny Laureano, Music Director & Conductor
Sofia Ardalan, Soprano
Alyssa Burdick, Alto
Joseph Okell, Tenor
Justin Staebell, Bass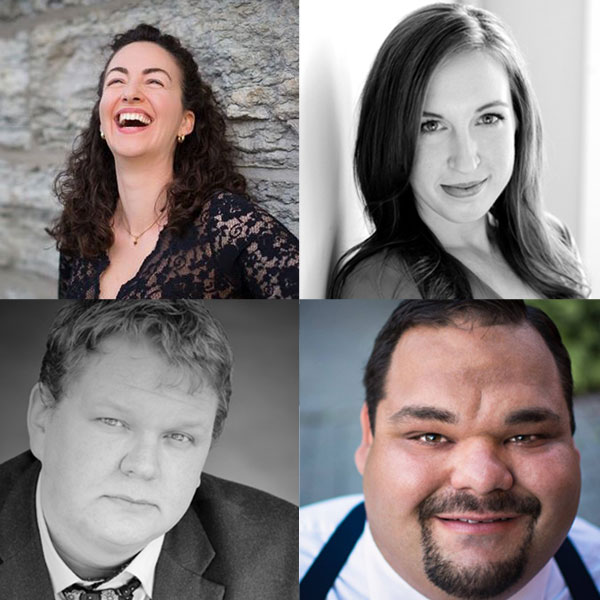 Singers from Normandale Concert Choir, Twin Cities Catholic Chorale, and Angelica Encore Choral Ensemble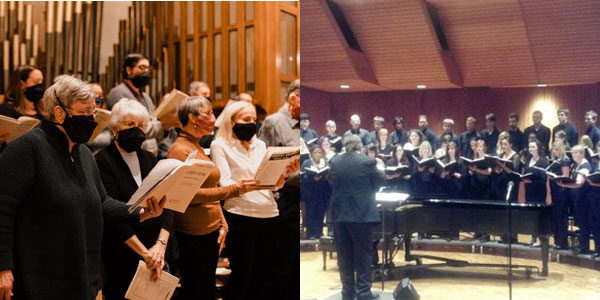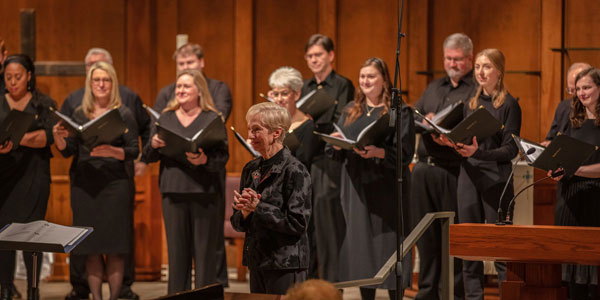 Ludwig van Beethoven – Symphony No. 9 in D minor "Choral," Op. 125
Could a season built on the Ninth Symphonies of great composers end any other way than with the greatest of them all, the Choral Symphony in D minor of Ludwig van Beethoven? The BSO intends to make that case with help from area choruses and soloists in our exciting season finale. Come and let your spirit take wing with a tremendous climax to our 2022-23 concert season.
---
Venue Info
1111 Nicollet Mall, Minneapolis
Ticketing Information
VIP Tickets
In honor of the Bloomington Symphony's 60th Anniversary, we are offering a limited number of VIP Ticket Packages for every concert in 2023. Ticket packages are $60 and include: a pair (two) best of house main floor concert tickets assigned on a first-come, first-served basis, personalized name badges, and a BSO picnic blanket perfect for summer outdoor concerts! Guests may choose to make a tax-deductible donation in lieu of the gift.
VIP Ticket Packages can be reserved by filling out this form or calling our office at 952-563-8573. Packages must be reserved and paid for in advance. They will not be available at the door.
RESERVED TICKETS may be purchased at the door, subject to availability; advance purchase is recommended. Note: Ticket prices are $14-$19 with nominal fees depending on the venue. Use the links to official ticket vendors provided on this page to avoid being taken advantage of by third-party vendors.
Standard Tickets
In Advance: $17 Adults; $14 Seniors (62+)
At the Door: $19 Adults; $16 Seniors (62+)
Thanks to generous donors, Students are Free with ID but seats must be reserved
Online and phone orders will incur a $5 order fee; Tickets purchased in person have no fee
Online: Order now!
Phone: 612-371-5656
In person: Orchestra Hall Box Office – 1111 Nicollet Mall, Minneapolis (Box office is open 90 minutes prior to concerts)
---
Music in 3D #9: Beethoven's 9th Concert Sponsors
Please join us in thanking the generous sponsors who are helping to make this concert possible!
Diamond Sponsor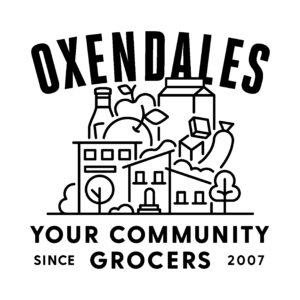 Gold Sponsors
Silver Sponsor

Click here for information about sponsoring the Bloomington Symphony Orchestra at Orchestra Hall on April 16.
---
Meet the Featured Musicians
Sofia Ardalan, soprano, is equally at home in concert, recital, and opera. Ms. Ardalan has appeared as guest artist with the Bloomington Symphony Orchestra singing Strauss' Vier letzte Lieder, with the Dakota Valley Symphony and Chorus for Handel's Messiah, and as soprano soloist in Verdi'sRequiem and Wagner's Immolation Scene from Gotterdammerung with the Minnesota Youth Symphonies and Minnesota Chorale and conductor Manny Laureano. She has sung concerts and recitals in Austria and Germany, where a reviewer said of her performances "with her beautiful legato and elegant tone, her expansive breath control and commanding stage presence, this young American soprano is world class." In 2019 she presented a recital of Jean Sibelius songs in the composer's birth home in Hammenlinna, Finland and was praised for her "dramatic interpretations". In 2021 she sang a recital of art songs including Schumann's Frauenliebe und Leben and in 2022 a performance of Wagner arias in concert in St Paul. Ms. Ardalan studied voice with Oksana Bryn and Audrey Stottler in Minneapolis.
Mezzo-soprano and music educator Alyssa Burdick has been featured as a soloist with Mankato Symphony Orchestra (Handel), Minnesota Orchestra (Bernstein), and Bach Society of Minnesota (Handel). This season Alyssa is thrilled to join Journey North Opera Company in the Minnesota premiere of Missy Mazzoli's haunting 2018 opera, Proving Up. Recent solo recital programs include Classic Christmas with OOPS MN and Dominick Argento's striking song cycle, From the Diary of Virginia Woolf. Alyssa has performed principal opera roles with An Opera Theater (AOT), G&S Very Light Opera Company, Garden of Song Opera, and San Francisco Pocket Opera. Alyssa also sings with the Minnesota Chorale and appears frequently in chamber ensembles with the Bach Society of Minnesota. She lives in Plymouth, MN, where she teaches private lessons, directs a community men's choir, and is raising three small boys.
Joseph Okell is a young tenor who has already performed many opera roles and appeared as a soloist with many different organizations. He has be called "inspired….with a clear no nonsense delivery" by Opera News. Joseph appears on the NAXOS DVD production of Parables, performing as the Tenor Soloist in the staged version of the oratorio. Other roles include: Lt. B.F. Pinkerton (Madame Butterfly), Don Jose (Carmen), Cavaradossi, cover (Tosca), Bacchus (Ariadne auf Naxos), Edgardo (Lucia di Lammermoor) in Italy, Jenik (The Bartered Bride), Lysander (A Midsummer's Night Dream), Dr. Caius (Falstaff), Ferrando (Cosi fan Tutte), Eddie Fislinger (Elmer Gantry), Tamino (Die Zauberflöte). As a soloist Joseph premiered A Dialogue of Self and Soul with the University of Minnesota Wind Ensemble, and has also performed with The Rochester Symphony Orchestra, Minnesota Oratorio Society and VocalEssence.
Joseph completed his Bachelor of Music degree at Cornell College, and his M.M. degree at the University of Minnesota, where he is a D.M.A candidate in Vocal Performance. He resides in Richfield MN, with his wife Cassandra, and two daughters Lillian and Vivian.
Praised by the Star Tribune for his "stentorian and resonant voice," the Minnesota-based baritone Justin Staebell is frequently seen on the concert stage. He has performed as the baritone soloist for such works as Duruflé's Requiem, Mozart's Requiem, Brahms' Requiem, Dubois' Seven Last Words of Christ, Handel's Messiah, Bach's Magnificat, St. John Passion, St. Matthew Passion, B-Minor Mass, and numerous Bach Cantatas. He has been a guest artist with the Minnesota Orchestra, Oratory Bach Ensemble, Boarder CrosSing, Minnesota Chorale, Minnesota Bach Roots Festival, Arizona Bach Festival, ASU Symphony Orchestra, the Western New York Chamber Orchestra, and the AIMS Festival Orchestra in Graz, Austria.
In addition to his many concert performances, Justin finds his home on the operatic stage, having performed roles including Tartuffe (Tartuffe), Marcello (La Boheme), Don Magnifico (La Cenerentola), Reverend Olin Blitch (Susannah), Giorgio (I Puritani), Father (Hansel and Gretel), Doctor Bartolo (Le Nozze di Figaro), Judge Turpin (Sweeney Todd), Tonio (Pagliacci), Alfio (Cavalleria Rusticana), Pustraplk (Šarlatán), and Escamillo (Carmen).
Justin received his Bachelor of Music degree in Voice Performance from the State University of New York (SUNY) at Fredonia (2009) and his Masters of Music degree in Opera Performance from Arizona State University (2012). He is currently pursuing a Doctorate of Musical Arts in Vocal Performance at the University of Minnesota. In competition, Justin has been a two-time recipient of awards at the Metropolitan Opera Auditions Four Cities District.
Normandale's Concert Choir is a mixed-voiced ensemble open to all singers who want to maintain and expand their vocal abilities by singing choral literature from a diversity of historical periods and styles. Each year a masterwork, such as an 18th or 19th century Mass, will be studied and performed. Dr. Jaros' training in ethnomusicology informs his selection of works from global cultures as well. In addition to local and regional tours, the Concert Choir has performed at Minnesota ACDA events and New York's Carnegie Hall.
The Twin Cities Catholic Chorale was founded in 1956 by Monsignor Richard J. Schuler and has been singing at the Church of St. Agnes, an architectural and acoustical gem, since 1974. The Chorale's current director is Dr. Marc Jaros. The 50-voice Chorale performs 18th and 19th century Masses with orchestral accompaniment sung as an integral part of the liturgy, as the composers had intended, at the 10:30 Sunday Latin High Mass from October-July. Four vocal soloists, in addition to a professional orchestra, perform regularly.
The Angelica Encore Choral Ensemble is a mixed vocal, auditioned Twin Cities community choir providing a continuing choral experience for Angelica Cantanti Youth Choirs alumni as well as musicians throughout the Twin Cities since 2011. Encore strives to illuminate an individual's life-long connection to singing and is committed to continuing the high choral standards set forth by the ACYC ensembles. Directed by Nancy Grundahl, Encore performs exciting repertoire, ranging from both sacred and secular genres, to multicultural and contemporary. Rehearsals are held in Bloomington and are upbeat and energizing as singers are challenged to grow musically in a fun, welcoming environment. https://www.angelicaencore.org/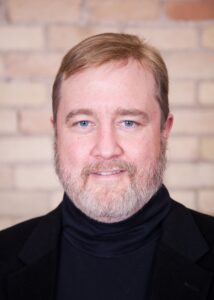 Marc Jaros holds a BA degree from St. John's University, a MM in Musicology from the University of Wisconsin-Madison, and a PhD from the University of MN. He is the Music Director of the Twin Cities Catholic Chorale, a 50-voice chorus that performs concerted orchestral Masses from the 18th and 19th centuries at the Church of St. Agnes in St. Paul. Dr. Jaros is a member of the American Choral Director's Association. He has been a member of the music faculty at Normandale since 1996 and currently serves as department chair.