BSO board members govern the organization according to the Articles of Incorporation and Bylaws, and contribute their personal and professional expertise to accomplish the goals set forth in the organization's strategic plan. The Board of Directors sets the budget, hires the General Manager and engages the Music Director, Concertmaster, other contracted positions. Each director serves a three-year term which can be renewed one time.
Board members reside in Twin Cities metro communities and some, but not all, are musician members.
Board of Directors
Julia Wells, President
Sustainability Professional, AmeriCorps
Rebecca K. Jyrkas, Vice President
Freelance Musician
Megan Dvorak, Secretary
Professional Fundraiser
Patricia J. Reller, Treasurer
Church Organist, Retired Healthcare Administrator
Brianna Butler
Community Volunteer
Karen Bottge
Music Theory Professor
Kate Croatt
Senior Product Manager, Target
Martha Field Smith
Fundraiser, Greater Twin Cities United Way
Jon West
Director of Sales, King Technology
Manny Laureano, ex-officio
Sara Kleinsasser Tan, ex-officio
Board Recruitment
Do you love the arts? Are you passionate about the BSO's mission to bring music lovers and accomplished musicians together to experience inspirational performances of orchestral music, with community as our cornerstone? We would love to talk to you about serving on the BSO Board of Directors. We would love to have Bloomington residents and/or those with experience or knowledge in the areas of marketing, communications, PR, fundraising, and strategy. Please reach out to our Executive Director, Sara Tan, to learn more.
Administrative Staff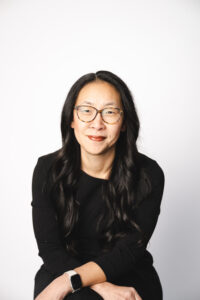 Sara Kleinsasser Tan, Executive Director, has been the administrative leader of the Bloomington Symphony since October 2010. Sara brings experience from the Detroit Symphony Orchestra (Detroit, Michigan), Playhouse Square Center (Cleveland, Ohio), Concordia College, (Moorhead, Minnesota), and the Ross School of Business at the University of Michigan (Ann Arbor, Michigan), to her position at the BSO. During her time with the BSO, the organization has grown its budget by $50K, invited Manny Laureano to be its Music Director, a position he has held since 2013, and has sold out numerous concerts for grateful audiences. Sara executes the operations of the organization, and works closely with the board to accomplish its strategic plan objectives.
Jon Poupore joined the BSO as Personnel Coordinator in 2017, and added Librarian responsibilities the following year. A Minnesota native who returned to his birthplace after time in New England, Jon brings his experience as a violinst and violist with the Portland (ME) Symphony, to his roles as Personnel Coordinator and Librarian and as Assistant Viola of the BSO.
Becky Jyrkas serves as the BSO's Production Coordinator. She manages the details of rehearsal and concert production including liaising with the rehearsal and concert venues, and arranging instrument transfers.
Matt Cummins started the Bookkeeper role in April 2021. Matt works closely with the General Manager and Treasurer, following the organization's Fiscal Policies and Procedures to pay bills and maintain an accurate record of the BSO's financial position.