This month's musing is written by BSO assistant principal violist, librarian, and personnel coordinator Jon Poupore. We are so happy to have Jon on the BSO's administrative and musical teams and are thrilled to share his words with you here!
It's been nearly three years since my husband James and I moved from Maine to Minnesota, and what a wonderful move it's been. I grew up in Duluth and James spent his teens and early 20's in the Upper Midwest. I was especially fortunate to be coming back when I did as I was able to spend a quality two years with my mother as she dealt with ovarian cancer. She died a year ago this past January.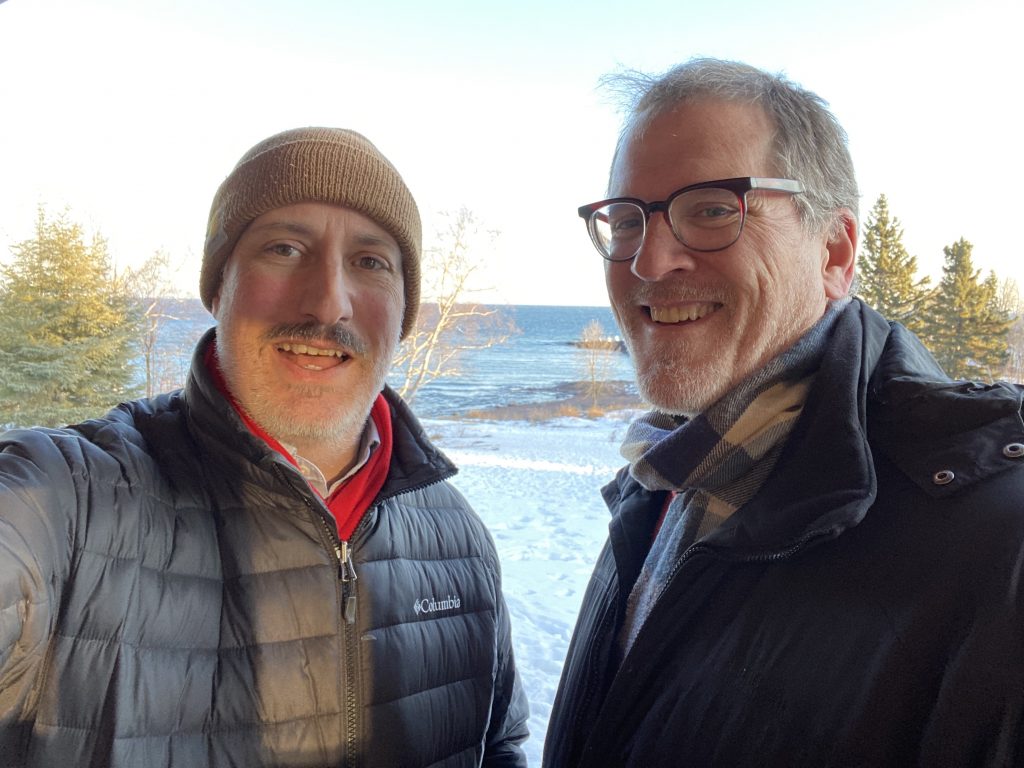 I've always had a non-traditional relation to music: I've sung in choirs my whole life, took up Classical guitar and piano as a young teen, and at age 17 started the viola with a former student of William Primrose. Deciding to attend St. John's University for pre-medical studies in 1981, I quickly switched over to Viola Performance and haven't looked back since. It was there that I was roommate for two years with a pianist named Carl, and after losing track of each other for some 35 years, reunited and have since put on a program of Viola and Violin music that we've shared over 15 times.
To say I love chamber music does not quite cut it; indeed I get the highest satisfaction when playing quartets. It's sometimes discouraging that it can be so difficult to pull people together to play, but I currently have several groups and the quality is improving all the time. I've started a monthly series called Classical Open Mic at Southdale Center which meets every first Wednesday of the month; join us, bring a piece to share, or sit in the audience.
I've also made a lifelong commitment to understanding the technique of the violin legend Jascha Heifetz, and can say with a high degree of certainty that I have it "figured out." I love sharing that knowledge too. My other music passion is mechanical instruments, particularly something called a Reproducer Piano, which is just a very sophisticated player piano. I currently have three!
When we moved from Baltimore to Maine in 2007, I slid right into a job as the Librarian for the Portland Symphony Orchestra, an environment with wonderful co-workers, big responsibilities, and enjoyable duties. I am happy to be bringing some of those skills to my job with the BSO. I also worked Personnel both in Portland and earlier with the Duluth-Superior Symphony in the 1990's.
Accompanying my move to Minnesota is a commitment to changing my status as musician from professional to amateur, and it's been a great decision. I also play with the Minnesota Philharmonic Orchestra, one of the world's few GLBTQA orchestras, and a highly gratifying experience. Eventually I hope to find a local chorus to join.