We are pleased to post Manny's Musings, a preview of the program notes for our upcoming concert. Enjoy these notes, and buy your tickets for the concert to hear these pieces played in person. 
Pavanne from American Symphonette No. 2
Morton Gould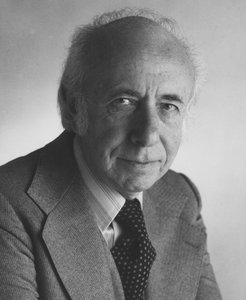 There are those of us in the audience and the orchestra that will show our vintage by being familiar with terminology that time has kicked to the wayside. One of those terms is "semi-classical." It was music that was written with many of the rhythms, harmonies, and melodic characteristics one would hear in popular music of the day but without accompanying lyrics. It could be argued that Gershwin's Rhapsody in Blue belonged to that genre, but he would have disdained any such classification of his orchestral works.
Morton Gould (1913-1996) makes a similar case for his Pavanne which comes from a larger work of three movements called the American Symphonette. Upon hearing the entire three movement work, Gould seems intent on unabashedly saying that American music was multi-faceted and that the popular style had its place in the concert hall rather than being relegated to the dance hall. After all, is not jazz the pride of America? It is literally our music, and its influence has been felt all over the world.
The second movement of this Symphonette as he calls it, is in a word, charming. It swings lightly and is exploitative of the music of the day which was 1938. That is, ironically, the same year as the year the Adagio for Strings by Samuel Barber was premiered in New York by Arturo Toscanini and the NBC Symphony Orchestra. Two pieces, two completely different moods. Such was the time.
Adagio for Strings
Samuel Barber
The muses that affect a composer to write are as interesting as the notions that compel conductors to program a given piece of music or an entire program, for that matter. That which moved Samuel Barber (1910-1981) to arrange his slow movement from the Quartet in B Minor for string quartet may remain a mystery if we are seeking his personal meaning to the music which has become a cathartic aria for an entire nation. Many of us will have to begrudgingly admit that we are far less familiar with the entire aforementioned quartet than the movement he isolated for a premiere in 1938, called simply Adagio for Strings. It was to be led by no less a luminary than Arturo Toscanini on a program that also included his First Essay at Carnegie Hall in New York City.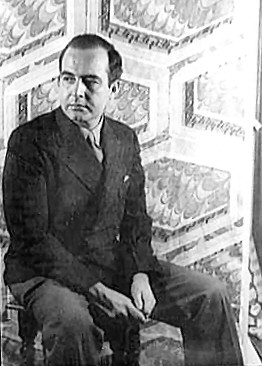 Barber was quite a young man when he met Maestro Toscanini in Rome. The earnest quality of his compositional style appealed to Toscanini, but there was more. By 1938, we were a world on the brink. Between the fascists in Italy and the Nazis in Germany, Toscanini welcomed the opportunity to herald a young American composer who was coming into his own. It seemed Toscanini was already fighting his own personal war against the likes of Mussolini who, for a time, marred and sullied his native Italy. Music, he decided, was one way to do it, and Barber joined the ranks of several other American composers Toscanini programmed in order to reinforce that the culture on our shores was worth preserving.
Since its premiere, it has become a part of the American soul. It was first used as a work for mourning after the death of President Franklin Delano Roosevelt much as Gustav Mahler's Adagietto from his Symphony No. 5 in the same way. Its quietly still opening gives way to wavering notes that move in the same way waves of sadness can wash over us during times of grief. The music seems to resist wailing until it doesn't. The epic climax of the work is satisfying and leads us to end as we began, with stillness, but now with resolution.
---
Favorites: Yours, Mine, and Ours will be presented at the Schneider Theater at the Bloomington Center for the Arts on Sunday, November 19 at 3 p.m. Tickets are $14-$25 for adults and seniors, and free for students with ID and can be purchased online or by visiting the Bloomington Box Office in person Wednesday – Friday: 12:30 – 4:30 p.m., or by emailing boxoffice@bloomingtonmn.gov or  calling 952-563-8545