Before each concert, we share "Manny's Musings," thoughts from our Music Director and Conductor, Manny Laureano. This is the second entry of the "Musings" for the "New Works and Old Friends" concert that will be performed on Sunday, October 6, 2019.
It is always an interesting debate to discuss what makes composers free in terms of how they express themselves. Are they free when they latch on to a current convention, perhaps writing in a style that is challenging for challenge's sake? Are they freest when they write for themselves or the listener? This is the debate you may have when you listen to the music of Adolphus Hailstork (born 1941 in Rochester, NY). Hailstork is a true eclectic, as he doesn't seem to feel the need to wed himself to any one musical language. He is at home in any structure he chooses to write.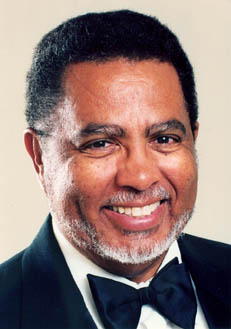 His works cover the gamut of styles and types of ensembles available for musical expression. He has written for band, orchestra, chorus, vocal soloists, and an array of chamber ensembles. This is reasonable, given his equally diverse mentors with whom he studied beginning in the early 1960's including luminaries such as Nadia Boulanger, who was a prime influence for Igor Stravinsky and Aaron Copland, for example. He also worked with American composers David Diamond and Vittorio Giannini. What you think Hailstork "sounds like" really depends on which of his works you happen to be listening to.
Today, you will listen to his foray into the tonal qualities of the viola with chamber orchestra in Two Romances for Viola and Chamber Ensemble. His conversational and flowing style is a bit like the musical version of a color wheel which holds a melody that wafts from one instrument or sections of the orchestra to the solo viola. The BSO is proud to join the ranks of the Philadelphia Orchestra, New York Philharmonic, Baltimore Symphony, and Detroit Symphonies, to name a few, in this celebration of the music of one of our own American composers.
Join Music Director & Conductor Manny Laureano, for the concert, "New Works and Old Friends" featuring Eastman School of Music Viola Professor George Taylor as soloist. The concert takes place on Sunday, October 6, 2019, at 3 p.m., at the Gideon S. Ives Auditorium at the Masonic Heritage Center (11411 Masonic Home Drive, Bloomington)
To learn more about the concert, click here. You can order tickets online through the Masonic Heritage Center Box Office, or by calling 952-948-6506.