---
Symphony No. 5 in D minor, Op. 47
Dmitri Shostakovich
Before each concert, we share "Manny's Musings," thoughts from our Music Director and Conductor, Manny Laureano. This is the final edition of the "Musings" for the "Music in 3D: #6" concert that will be performed on Sunday, May 5, 2019.
…Continued from Part I
As it happened, Josef Stalin, the brutal dictator of the Soviet Union, would attend certain musical events and managed to find himself at a performance of Lady Macbeth. His reactions during the performance were clear and seen by all in attendance. They were not good and Stalin made sure Shostakovich knew it. He directed an article to be written in Pravda (ironically, that translates to "Truth") the state organ of news and comment, called "Chaos Instead of Music." Within days, one of Shostakovich's new ballets, Bright Stream, also came under heavy criticism. Shostakovich was crushed. So much so, that he canceled the premiere of his freshly-written Fourth Symphony while he figured out a way to keep from being sent to a gulag or, worse yet, "disappearing." He was now a "target." Thus, did Shostakovitch write what came to be known by some as a musical apology, his Fifth Symphony? He was now fearful. Was this the real Shostakovich?

With the above as your backdrop, this D Minor Symphony begs to be listened to with fresh ears. The jagged argument that opens the first movement is serious, because it is a display of conflict that settles into meditative thought. Does one go this way or that? Does one satisfy the soul or the desire just to live? There are so many moments of sunlight that attempt to break through, that the first movement almost works as an extended introduction for the remaining three movements. The brass stomp through like an invading force, only to give way to a peaceful state of eternal questioning of the self. The scherzo is a paean to the composing style of Gustav Mahler, whose music was loved by Shostakovich. If there is a way to portray loneliness and the suffering it brings when relief is not in sight, the third movement does so with such tremendous pathos as to induce heartbreak or catharsis. You will decide, dear listener.

As for the finale, I can do no better than to leave you with the words of Shostakovich as quoted by the man who assisted with his memoirs, Solomon Volkov:

"I think it is clear to everyone what happens in the Fifth. The rejoicing is forced, created under threat, as in what happens in Boris Godunov. It's as if someone were beating you with a stick and saying 'Your business is rejoicing, your business is rejoicing,' and you rise, shaky, and go marching off, muttering, 'our business is rejoicing, our business is rejoicing.'"

Testimony by Solomon Volkov
---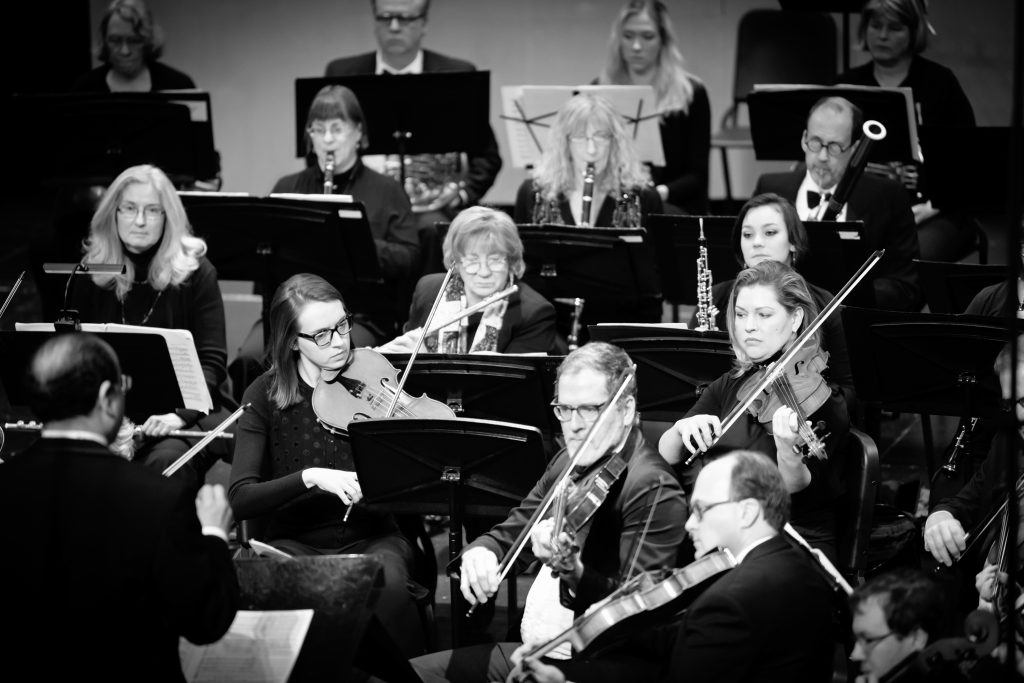 Join Music Director & Conductor Manny Laureano, for the concert, "Music in 3D: #6" featuring award-winning cellist Nygel Witherspoon soloist for the Cello Concerto. The concert takes place on Sunday, May 5, 2019, at 3 p.m., at the Gideon S. Ives Auditorium at the Masonic Heritage Center (11411 Masonic Home Drive, Bloomington)

To learn more about the concert, click here. You can order tickets online through the Masonic Heritage Center Box Office, or by calling 952-948-6506.