The BSO is excited to announce the program for our August 5 Arts in the Park concert. Click here for full concert information.
We are thrilled to welcome Vladimir Tsiper, who will make his BSO debut, performing the exciting final movement of Henri Wieniawski's Violin Concerto No. 2.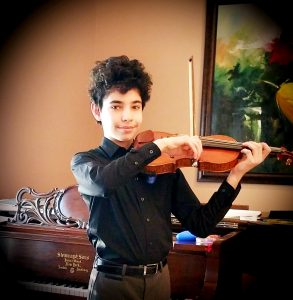 We are so excited to perform and hope you will join us for this evening of music sure to inspire and delight.
The BSO's performances are subject to change based on the public health situation at the time of rehearsals and performances. We will make decisions to gather for rehearsals and performances based on the best interest of the safety of our musicians and audience. Changes to our performance schedule will be announced on our website and Facebook page.