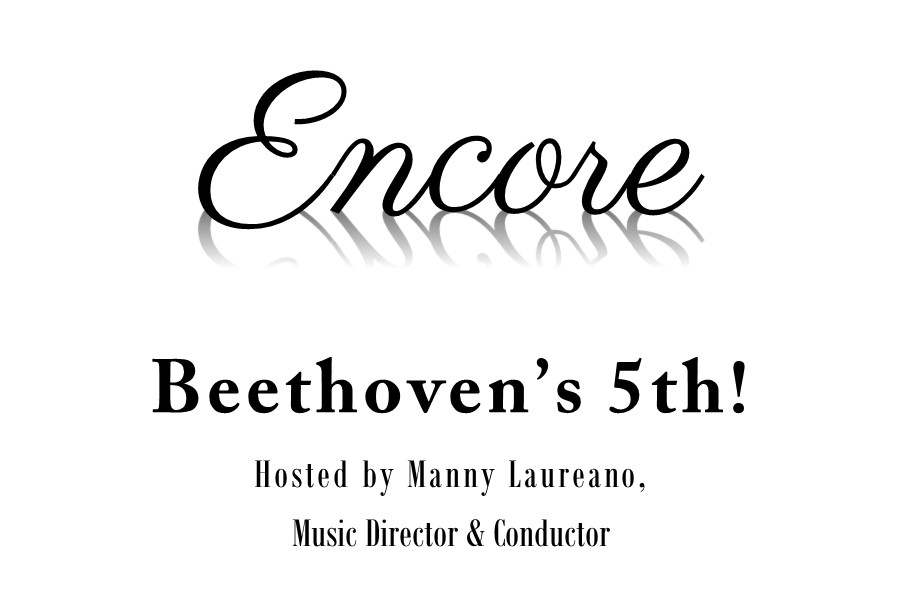 Iconic, Triumphant, Glorious.
Take this rare opportunity to understand the genius that redefined how symphonies would be written for all time. Come and enjoy a chat hosted by BSO music director, Manny Laureano, followed by a full performance of Beethoven's Fifth Symphony in this special encore performance.
Sunday, November 19 at 7 p.m.
Run time: 1 hour and 15 minutes
General Admission Tickets: $10 for seniors and adults; students free
Order online here or call the Bloomington Box Office – 952-563-8575.
Note: Darin Tysdal and the Rachmaninoff Piano Concerto No. 3 are not on this program. Unfortunately, the tickets for that performance are sold out.