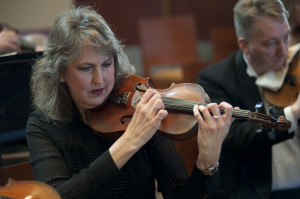 Our 51st season got off to a great start on Sunday, October 6! Thank you to everyone who attended our first concert of the year. We enjoyed playing with Susan Billmeyer and were so grateful to perform for such a gracious and enthusiastic audience.
We are beginning rehearsals for our next concert, "Sit Right Down and You'll Hear the Tale," featuring programmatic works by Russian greats Alexander Borodin and Nikolai Rimsky-Korsakov. That concert will be held on Sunday, November 24 at 3 p.m. at Immanuel Lutheran Church in Eden Prairie.
Stay tuned to our website and Facebook page for new photos which we'll be sharing soon!