Before each concert, we share "Manny's Musings," thoughts from our Music Director and Conductor, Manny Laureano. This is the first entry of the "Musings" for the "The Colorful Music of Russia" concert that will be performed on Sunday, February 16, 2020.
Two Works by Dmitri Kabalevsky
This concert by the BSO partially features a look into two well-known works by Soviet composer Dmitri Kabalevsky (1904-1987). He, like several other Russian composers, can truly be considered a child of two revolutions, as he began his formal studies in music at the Scriabin School at the age of 15 and later, at the Moscow School.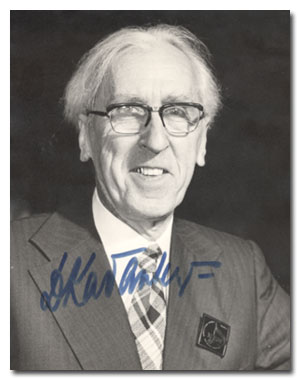 Upon listening, you can hear that his music is different from that of Shostakovich or Prokofiev even though they were contemporaries. He doesn't challenge the listener to intensely private moments portrayed in his music or stir the queries of whether there are hidden meanings within it. His music is lyrical, yet never filled with the angst we associate with so many other Soviet composers of the time and hints more at trips to the circus in his youth. There is an enjoyable predictability when compared to other composers that grew up and developed at the same time in the same place as Kabalevsky. It is important to note that Kabalevsky was and still is, recognized for the piano music he composed for children, helping to hone their skills through fingerings and melodic lines that suited young hands with an emphasis on flowing melody lines and harmonies.
The Overture to Colas Breugnon (1938) is a pre-war romp based on the writings of French author Romain Rolland that became Kabalevsky's first operatic venture. You could say that the boundless optimism of the protagonist suited Kabalevsky's personality quite well and his music captures Colas' personality perfectly. It is an early work that required the revisions it received in 1968 but the Overture has remained a concertgoer favorite ever since.
The Violin Concerto in C Major (1948) is a post-war, three-movement work that grabs you by the collar at its opening, releases you only briefly for one poignant slow movement, and then lifts you onto horseback for a wild ride, scimitar and all. Originally written for Igor Bezrodny, a budding Soviet violinist, the work immediately drew praise for the youthful optimism it displays from the start with its Spanish-style rhythms. It is a conversational work that features solo instruments within the orchestra to chatter back and forth with the primary violin solo part. The B? major second movement seems to not be able to contain its penchant for joy (even though it tries to be serious at first!) but remembers its role as a contrasting movement and settles down into peaceful beauty. For the finale, one is advised to buckle up for aforementioned ride, as Kabalevsky alternates from major to minor themes and larger-than-life characters culminating in a cadenza that invite "parental" admonishments from the orchestra. Like a clever child, however, the violin melts the heart and helps us end in youthful triumph, smiles abounding.
Join Music Director & Conductor Manny Laureano, for the concert, "The Colorful Music of Russia" featuring BSO Concertmaster Michael Sutton as soloist. The concert takes place on Sunday, February 16, 2020, at 3 p.m., at the Gideon S. Ives Auditorium at the Masonic Heritage Center (11411 Masonic Home Drive, Bloomington)
To learn more about the concert, click here. You can order tickets online through the Masonic Heritage Center Box Office, or by calling 952-948-6506.