Cello Concerto in B minor, Op. 104
Antonín Dvorák
Before each concert, we share "Manny's Musings," thoughts from our Music Director and Conductor, Manny Laureano. This is the first edition of the "Musings" for the "Music in 3D: #6" concert that will be performed on Sunday, May 5, 2019.
---
When, at first you don't succeed, wait about thirty years and try it again. It's always a bit stunning to see, when we study the lives of the great composers, how much time can lapse between a concept and an execution. From Brahms to Wagner, we see that the great composers were willing to wait until the roast was ready and rested before carving.
Antonín Dvorák was born in an area of the world that produced so much descriptive and beautiful music, Bohemia, in 1841 and he died in Prague, in 1904. In his later years he traveled to the New World and visited much of the United States, which gave him opportunity to experience music and musicians in a more personal and firsthand way. After hearing American composer and cellist Victor Herbert play his own Second Cello Concerto,
Dvorák was reminded that he had some unfinished work to do. In 1865, the young Antonín had written a Cello Concerto that he ultimately disliked and never took to the task of orchestrating to completion. Now the more mature and accomplished Dvorák realized he needed to both write a work for cello and orchestra that would satisfy him and be richly successful as a standard part of the solo repertoire.
Though Dvorák had selected friend and musical associate, Hanuš Wihan, to be his soloist for the premiere, it was not to be, due to a set of managerial mishaps—although Wihan did get the opportunity to play it publicly later. The premiere was rescheduled with a different soloist, Leo Stern, in London. Since Dvorák was of the group of composers who had conducting skills, he led the performance from the podium. His opportunity to conduct must have been very special indeed, but for a different reason than you might suspect. At one point in his life, Dvorák was quite smitten with one Josefina Cermáková but his ardor was not returned by Josefina. He did, however, marry Anna, the younger sister of Josefina. We can only surmise that there were always subdued feelings for his first love and when news of her reached him, he inserted a coda with references to a song of his, which he knew Josefina liked. One can only imagine that personal and reflective moment for him on the podium, as the music in his ears matched what he felt in his heart.
---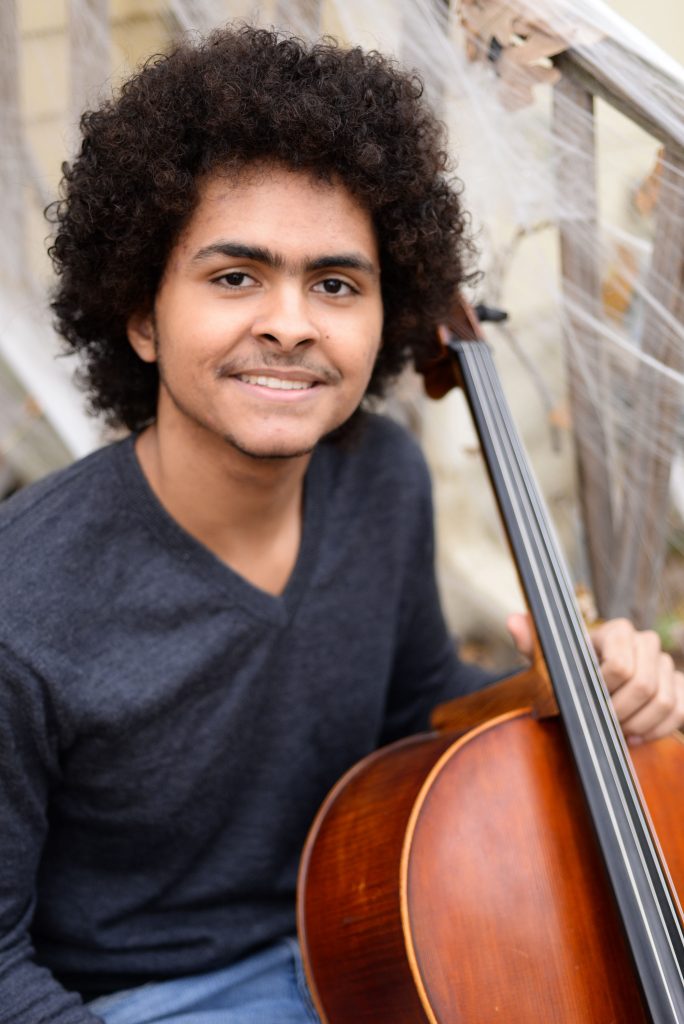 Join Music Director & Conductor Manny Laureano, for the concert, "Music in 3D: #6" featuring award-winning cellist Nygel Witherspoon soloist for the Cello Concerto. The concert takes place on Sunday, May 5, 2019, at 3 p.m., at the Gideon S. Ives Auditorium at the Masonic Heritage Center (11411 Masonic Home Drive, Bloomington)

To learn more about the concert, click here. You can order tickets online through the Masonic Heritage Center Box Office, or by calling 952-948-6506.
---