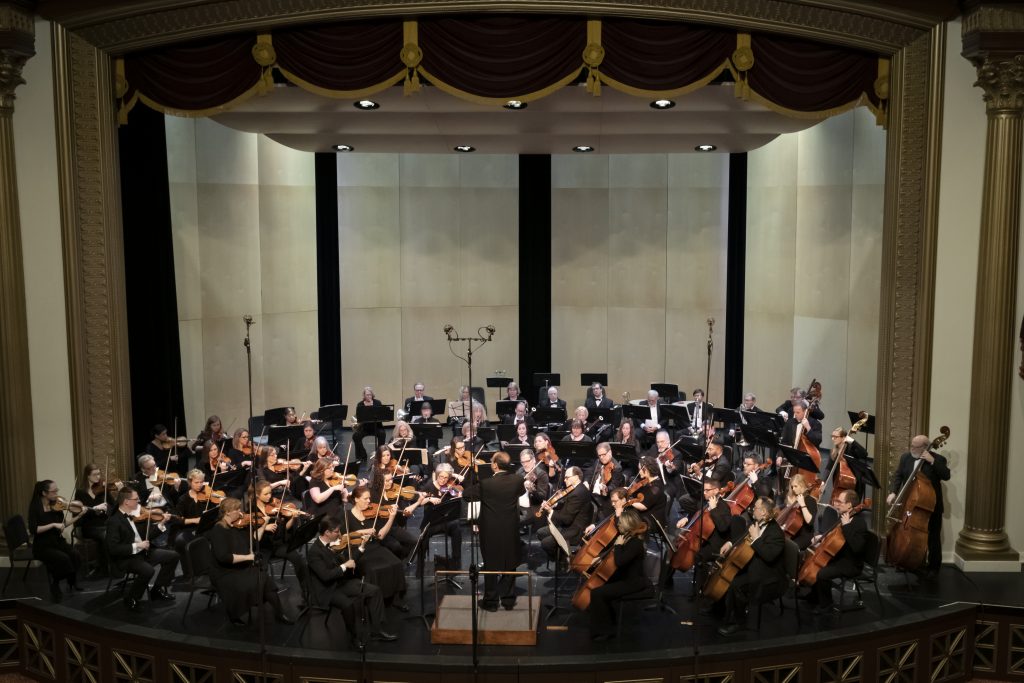 The Bloomington Symphony Orchestra is looking forward to returning to stage this fall.
The first concert, Celebrations! will be on Sunday, October 3. Featuring Rebecca Jyrkas, the BSO's principal horn playing Richard Strauss' Horn Concerto No. 1, and Stravinsky's Firebird Suite (1919), along with violinist Vladimir Tsiper, the concert will be a triumphant and celebratory return to the concert stage.
The BSO will return to the Masonic Heritage Center stage on Sunday, November 21, for The Storyteller and the Poet. Opening with William Dawson's Negro Folk Symphony, this gorgeously orchestrated piece was written by an African American composer who we are proud to introduce to our Bloomington audience in what we believe to be the Twin Cities premiere of this piece. The concert will conclude with BSO Concertmaster Michael Sutton performing the beloved Violin Concerto by Ludwig van Beethoven.
Tickets are on sale now.