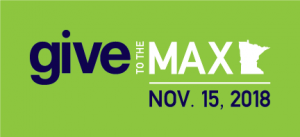 The Board of Directors of the Bloomington Symphony Orchestra is thrilled to announce a match of $5,450 for donations made between now and the end of November. Your donations help us to be able to perform in fine venues in the City of Bloomington, to offer free concert tickets to any student who comes with an ID, to introduce new gems, like the Charlie Harmon "Suite from Candide," and to be able to do all of this at a high level of quality under the baton of Manny Laureano.
You can give to the BSO in three ways:
Preferred: Send a check written to "BSO" to our office at 1800 West Old Shakopee Rd, Bloomington, MN 55431. All funds from these donations go directly to the BSO, and allow us to use every penny of your generous donation.
Online: You may give via our PayPal donation link. This method has a nominal processing fee, but is convenient for many users. A PayPal account is not required — you may check out as a guest — and helps us get about 97% of your donation.
You may also give on our GiveMN.org page. This is the link to use if you plan to make other Give to the Max Day donations on Thursday, November 15. We appreciate that Give to the Max Day makes us eligible for $500 Golden Tickets which are given out at random during the day of giving on November, but this option comes with 7-8% processing fees. You may choose to cover that fee for us, but we know you work hard and want your money to go a long way, too!
Thank you for supporting the BSO's efforts to enrich the lives of our audiences and musicians with outstanding performances of challenging, educational, and thoughtfully selected orchestral repertoire.
All donations are tax-deductible to the extend of the law.