Including online and offline gifts, the BSO raised $8,100 on Give to the Max Day. We are so grateful for your support of the BSO this year. Thank you!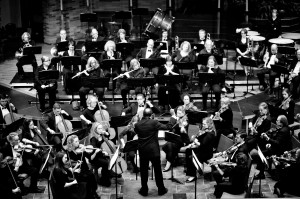 October 10, 2016
In our current season, we are continuing our tradition of presenting great performances by engaging more outstanding soloists than ever! For our October concert, we had ten vocalists plus a narrator! In February, we will be presenting the world premiere of a new flute concerto, written and performed by two young Minnesota natives. We have also moved our rehearsal and concert venues which has resulted in larger part of our budget going towards those costs. While we have offset some of those costs with grants received from the City of Bloomington and the Metropolitan Regional Arts Council, we also rely on donations from our audience and friends of the orchestra.  Your contribution helps us to be able to accomplish this work with great enthusiasm.
Today, the Board of Directors and Friends of the Bloomington Symphony Orchestra are announcing a $2,750 dollar-for-dollar matching grant. Our goal is to raise $5,500 in one day – nearly half of our personal donations for the year. With the board match, you can double your Give to the Max Day impact by making a contribution on Thursday, November 17. To schedule your gift now, follow this link.
By giving on Give to the Max Day, you will help support the BSO continue to provide outstanding classical orchestral music to the Twin Cities area. The gifts made through the GiveMN website will help make the BSO eligible for a $1,000-$10,000 leaderboard prize, an hourly "Golden Ticket" of $1,000 and a Super-Sized Golden Ticket of $10,000. You can find out more about what we are fundraising for on our GiveMN page. We will also gratefully accept checks made out to "Bloomington Symphony Orchestra" or "BSO" with "GTMD" note in the memo line and sent directly to our office at 1800 West Old Shakopee Rd., Bloomington, Minnesota 55431.
We acknowledge all Give to the Max Day donors in our concert programs. In addition, we acknowledge donors of $500 or more with Chair Sponsorships and Concert Sponsorships, at your request. Finally, if you would like to honor a loved one or pick a piece of music or a soloist to sponsor this season, please contact Sara Kleinsasser Tan, our General Manager. Arrangements can be made to provide these acknowledgements along with your Give to the Max Day gift.
Thank you for your support of the BSO and for including us in your charitable giving on November 17!