The Bloomington Symphony Orchestra board is thrilled to announce the appointment of Manny Laureano as the BSO's next Conductor and Artistic Director. Laureano has worked with a variety of ensembles, ranging from the Calhoun-Isles Community Band in Minneapolis and Music Director of the Metropolitan Symphony Orchestra, to several appearances in Young People's Concerts with the Minnesota Orchestra. He has been in demand as a clinician for youth orchestras and bands throughout the state of Minnesota.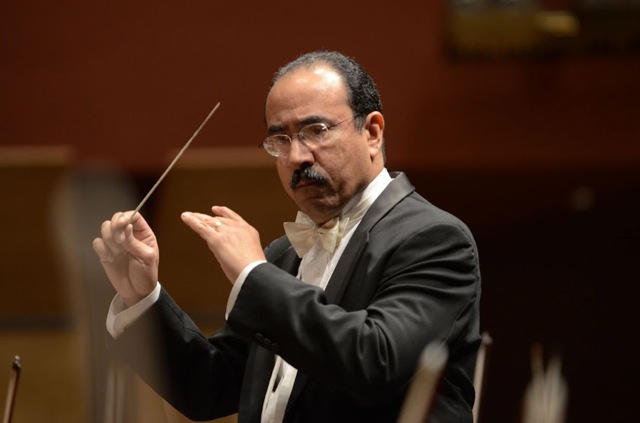 (Photo credit: Dawn Anderson)
In 2002, Manny and his wife Claudette were invited to guest-conduct the National Suzuki Youth Orchestra Festival Orchestra and were invited to serve again in 2004. Manny has served as Co-Artistic Director of the Minnesota Youth Symphonies (MYS) since 1988. He is the conductor of the MYS Symphony Orchestra, and is the brass and woodwind coach for the MYS Repertory Orchestra, conducted by Co-Artistic Director Claudette Laureano. Laureano served as Assistant Conductor of the Minnesota Orchestra during the 2005-06 season and served as conductor of the 2008-2009 Minnesota All-State orchestra. In recent years he has appeared regularly as guest conductor at Indiana University, as well as the Eastern Music Festival, St. Olaf College, and Bethel University. He is also in demand as a guest conductor of community orchestras all over the Twin Cities Metropolitan area.